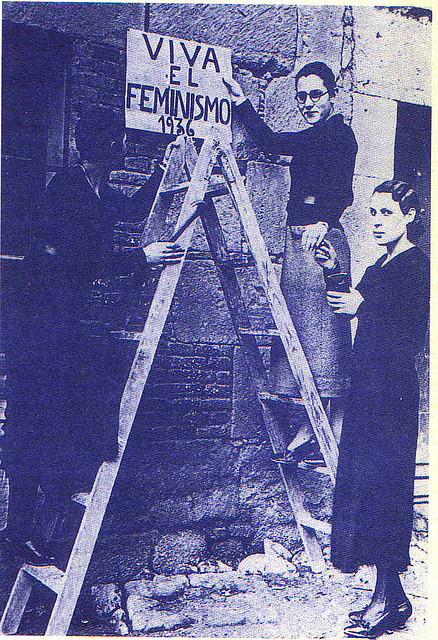 Hace algunos meses comenzó esta aventura de convocarnos una vez más a un espacio de encuentro físico, de esos en los que hallamos complicidades (entrelazarnos) y generamos conspiraciones (aspirar juntxs).
En ese momento nuestro corazón había ya iniciado un viaje que ahora nuestras cuerpas completan y mientras viajemos al THF  podremos pensar en nuestras amigas, ancestras y hermanas pequeñas.
Mientras iniciemos el recorrido podremos recordar lo que nos sostiene en nuestras vidas cotidianas, y lo que nos sostiene cuando estamos atravesando momentos extraordinarios, cuando estamos fuertes y cuando andamos vulnerables. ¿Quiénes son las que nos sostienen? ¿Qué es lo que nos sostiene? Luego podremos pensar en como nosotras sostenemos lo que y las que nos sostienen.
Por debajo y por los lados, a veces precaria, a veces poco visible o invisibilizada. ¿Cual es nuestra infraestructura feminista? La que nos regala un colchón, una madriguera, un espacio de paz, agua fresca y sombra cuando estamos on fire. La que nos comparte un pedacito de tierra desde la cual podemos ver las estrellas e imaginar posibilidades.
Mientras viajemos podremos pensar en qué recuerdos queremos construir en ese futuro cercano y compartido, en ese espacio tiempo en el cual dibujaremos nuestra utopía situada. Recuerdos del pasado y del futuro presente que nos podamos llevar de vuelta con nosotras hacia nuestras habitaciones conectadas, nuestros centros sociales, hacia los huertos, ríos y ecosistemas del cual formamos parte.
Mientras estemos en movimiento, sabremos qué bagaje necesitamos con nosotras, que llevaremos encima, que albergamos en nuestros ojos y corazón. Recordamos que muchas de nosotras necesitamos sanar por todas las violencias que enfrentamos y mitigamos. Intentaremos crear un espacio fuera del pacto patriarcapitalista.
Mientras viajemos al THF recordaremos también que han sido tiempos difíciles para muchas y prepararemos nuestros corazones y pensamientos para reconocernos, para desde la ternura mirarnos y darnos espacio si hace falta para el error, recordar que nuestras cuerpas pueden llegar cansados y alterados después del aislamiento y con paciencia y cariñito permitirnos que lo que somos vaya sincronizando.
Las transfeministas estamos en pie, luchamos, corremos, apagamos  y encendemos fuegos, cuidamos, y sostenemos mientras otras también nos sostienen. Deseamos que el THF sea ese espacio para vernos y poder …. bailar, descansar, inspirarnos, reconocernos y respirar juntes.
Ojalá  lleguen con ganas de reírse, charlar, escuchar, compartir, tejer nuevas redes, fortalecer antiguas. Deseamos puedan encontrar en estos días un manantial de paz, tranquilidad y descanso para recargar energías y (des)hacer juntas, las unas con las otras.
Nos vemos en pocos días, el encuentro será temporal, hablaremos varios idiomas, usaremos nuestras inteligencias y emociones colectivas, pasaremos calor y a veces también tendremos piel de gallina, nos rascaremos las picaduras, y con esos momentos juntas trazaremos seguramente nuevas potencialidades, nuevos presentes posibles.
un abrazo afectuoso
ENGLISH
A few months ago we began this adventure of summoning ourselves once again to a physical meeting space, one of those in which we find complicities (intertwining) and generate conspiracies (aspiring together).
At that moment our heart had already started a journey that now our bodies complete and while we travel to the THF we will be able to think of our friends, ancestors and little sisters.
As we begin the journey we can remember what sustains us in our daily lives, and what sustains us when we are going through extraordinary moments, when we are strong and when we are vulnerable. Who are the ones who sustain us? What is it that sustains us? Then we can think about how we hold what and who holds us.
From below and from the sides, sometimes precarious, sometimes not very visible or invisible. What is our feminist infrastructure? The one that gives us a mattress, a den, a space of peace, fresh water and shade when we are on fire. The one that shares with us a little piece of land from which we can see the stars and imagine possibilities.
As we travel we can think about what memories we want to build in that near and shared future, in that space-time in which we will draw our situated utopia. Memories of the past and of the present future that we can take back with us to our connected rooms, our social centers, to the orchards, rivers and ecosystems of which we are a part.
As long as we are on the move, we will know what baggage we need with us, what we carry with us, what we hold in our eyes and hearts. We remember that many of us need to heal from all the violence we face and mitigate. We will attempt to create a space outside of the patriarchal-capitalist pact.
As we travel to the THF we will also remember that these have been difficult times for many and we will prepare our hearts and thoughts to recognize each other, to look at each other with tenderness and give each other space if necessary for error, to remember that our bodies can arrive tired and altered after isolation and with patience and affection we will allow what we are to synchronize.
Transfeminists we stand, we fight, we run, we put out and light fires, we care, and we hold while others also hold us. We want the THF to be that space to see each other and to be able to …. to dance, to rest, to be inspired, to recognize each other and to breathe together.
We hope you arrive with the desire to laugh, chat, listen, share, weave new networks, strengthen old ones. We hope you can find in these days a source of peace, tranquility and rest to recharge energies and (dis)do together, with each other.
We will see each other in a few days, the meeting will be temporary, we will speak several languages, we will use our collective intelligence and emotions, we will be hot and sometimes we will also have goose bumps, we will scratch our itches, and with these moments together we will surely trace new potentialities, new possible presents.
an affectionate embrace
FRANCAIS
Il y a quelques mois, nous avons commencé cette aventure qui consiste à nous réunir une fois de plus dans un espace physique de rencontre, un de ceux dans lesquels nous trouvons des complicités (s'entremêler) et générons des conspirations (aspirer ensemble).
À ce moment-là, nos cœurs avaient déjà commencé un voyage que nos corps achèvent maintenant et, alors que nous voyageons vers le THF, nous pouvons penser à nos ami.e.s, nos ancêtres et nos petites sœurs.
En commençant ce voyage, nous pouvons nous rappeler ce qui nous soutient dans notre vie quotidienne, et ce qui nous soutient lorsque nous traversons des moments extraordinaires, lorsque nous sommes fort.e.s et lorsque nous sommes vulnérables. Qui sont ceux et celles qui nous soutiennent ? Qu'est-ce qui nous soutient ? Ensuite, nous pouvons réfléchir à la manière dont nous soutenons ce qui nous soutiennent.
Par le bas et par les côtés, parfois précaires, parfois à peine visible ou invisible, quelle est notre infrastructure féministe ? Celle qui nous offre un matelas, une tanière, un espace de paix, de l'eau fraîche et de l'ombre quand nous sommes en feu. Celle qui partage avec nous un petit bout de terre d'où nous pouvons voir les étoiles et imaginer des possibilités.
En voyageant, nous pouvons réfléchir aux souvenirs que nous voulons construire dans ce futur proche et partagé, dans cet espace-temps dans lequel nous dessinerons notre utopie située. Des souvenirs du passé et du présent futur que nous pouvons ramener avec nous dans nos salles connectées, nos centres sociaux, dans les vergers, les rivières et les écosystèmes dont nous faisons partie.
Tant que nous serons en mouvement, nous saurons quel bagage nous devons avoir avec nous, ce que nous portons avec nous, ce que nous avons dans les yeux et dans le cœur. Nous nous rappelerons que beaucoup d'entre nous ont besoin de guérir de toute la violence à laquelle elles sont confrontées et qu'elles contribuent à atténuer. Nous allons essayer de créer un espace en dehors du pacte patriarcal-capitaliste.
En voyageant vers le THF, nous nous souviendrons aussi que ces temps ont été difficiles pour beaucoup et nous préparerons nos cœurs et nos pensées à nous reconnaître, à nous regarder avec tendresse et à nous donner de l'espace si nécessaire pour l'erreur, à nous rappeler que nos corps peuvent arriver fatigués et altérés après l'isolement et qu'avec patience et affection nous permettrons à ce que nous sommes de se synchroniser.
Transféministes, nous nous maintenons debout, nous nous battons, nous courons, nous éteignons et allumons des feux, nous nous préoccupons et nous soutenons pendant que d'autres nous soutiennent aussi. Nous voulons que le THF soit cet espace où l'on peut se voir et où l'on peut se retrouver ….. pour danser, se reposer, s'inspirer, se reconnaître et respirer ensemble.
Nous espérons que vous viendrez avec l'envie de rire, de discuter, d'écouter, de partager, de tisser de nouveaux réseaux, de renforcer les anciens. Nous espérons que vous pourrez trouver dans ces journées une source de paix, de tranquillité et de repos pour recharger vos énergies et (dé)faire des choses ensemble, les unes avec les autres.
Nous nous verrons dans quelques jours, la rencontre sera temporaire, nous parlerons plusieurs langues, nous utiliserons nos intelligences collectives et nos émotions, nous aurons chaud et parfois aussi la chair de poule, nous gratterons nos démangeaisons, et grace à ces moments ensemble nous tracerons sûrement de nouvelles potentialités, de nouveaux présents possibles.
une étreinte affectueuse
ITALIANO
Qualche mese fa abbiamo iniziato questa avventura di riunirci ancora una volta in uno spazio fisico di incontro, uno di quelli in cui troviamo complicità (intrecciandoci) e generiamo cospirazioni (aspirando insieme).
In quel momento i nostri cuori avevano già iniziato un viaggio che i nostri corpi ora completano e mentre viaggiamo verso il THF possiamo pensare ai nostri amici, antenati e sorelline.
All'inizio del viaggio possiamo ricordare cosa ci sostiene nella vita di tutti i giorni e cosa ci sostiene quando attraversiamo momenti straordinari, quando siamo forti e quando siamo vulnerabili. Chi sono coloro che ci sostengono? Cosa ci sostiene? Poi possiamo pensare a come teniamo cosa e chi ci tiene.
Dal basso e dai lati, a volte precarie, a volte poco visibili o invisibili. Qual è la nostra infrastruttura femminista? Quella che ci dà un materasso, una tana, uno spazio di pace, acqua fresca e ombra quando siamo in fiamme. Quella che condivide con noi un piccolo pezzo di terra da cui possiamo vedere le stelle e immaginare le possibilità.
Mentre viaggiamo possiamo pensare a quali ricordi vogliamo costruire in quel futuro prossimo e condiviso, in quello spazio-tempo in cui disegneremo la nostra utopia situata. Ricordi del passato e del futuro presente che possiamo portare con noi nelle nostre stanze collegate, nei nostri centri sociali, nei frutteti, nei fiumi e negli ecosistemi di cui facciamo parte.
Finché saremo in movimento, sapremo quale bagaglio abbiamo con noi, cosa portiamo con noi, cosa teniamo negli occhi e nel cuore. Ricordiamo che molti di noi hanno bisogno di guarire da tutte le violenze che affrontano e mitigano. Cercheremo di creare uno spazio al di fuori del patto patriarcale-capitalista.
Mentre viaggiamo verso il THF ricorderemo anche che questi sono stati tempi difficili per molti e prepareremo i nostri cuori e i nostri pensieri a riconoscersi, a guardarsi con tenerezza e a darsi spazio se necessario per gli errori, a ricordare che i nostri corpi possono arrivare stanchi e alterati dopo l'isolamento e con pazienza e affetto permetteremo a ciò che siamo di sincronizzarsi.
Transfemministe, stiamo in piedi, lottiamo, corriamo, spegniamo e accendiamo fuochi, ci prendiamo cura e teniamo mentre altri tengono anche noi. Vogliamo che il THF sia quello spazio per vedersi e per potersi confrontare con ….. per danzare, riposare, ispirarsi, riconoscersi e respirare insieme.
Ci auguriamo che veniate con il desiderio di ridere, chiacchierare, ascoltare, condividere, tessere nuove reti, rafforzare quelle vecchie. Ci auguriamo che possiate trovare in questi giorni una fonte di pace, tranquillità e riposo per ricaricare le energie e (dis)fare cose insieme, con gli altri.
Ci vedremo tra qualche giorno, l'incontro sarà temporaneo, parleremo diverse lingue, useremo le nostre intelligenze collettive e le nostre emozioni, avremo caldo e a volte anche la pelle d'oca, ci gratteremo i pruriti, e con questi momenti insieme sicuramente tracceremo nuove potenzialità, nuovi possibili regali.
un caldo abbraccio