The TransHackFeminist Convergence is here! For those of you who could not attend we will be livestreaming some of the presentations and activities at the TransHackFeminist Convergence 2022 from August 1 to August 6 in Calafou. The livestream will be from 11 am to 8:30 p.m.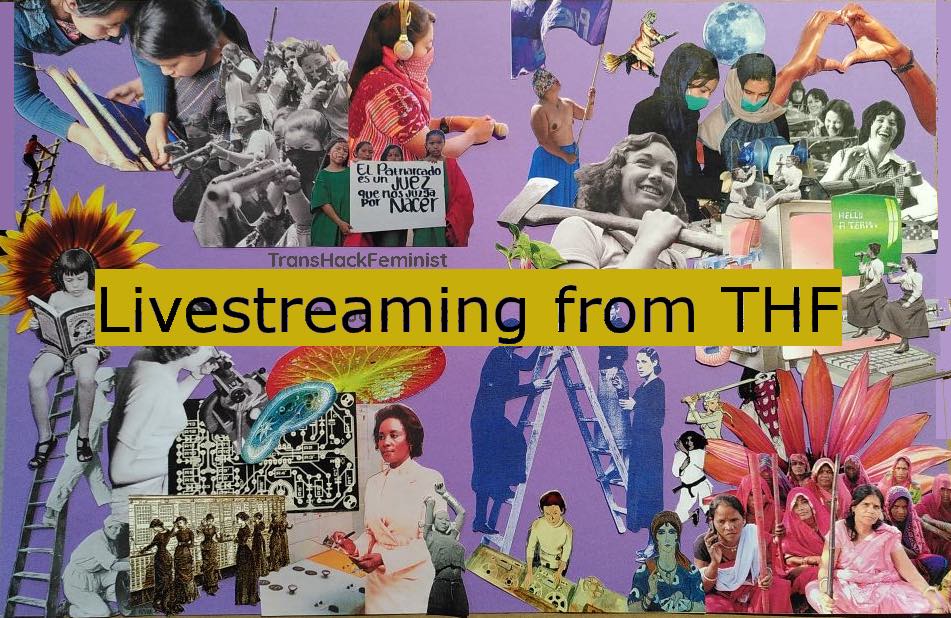 The livestream will be happening here : https://tube.systerserver.net/
There will be three channels. Pick the one you want to watch.
Queridxs todxs,
¡La Convergencia TransHackFeminista ya está aquí! Para aquellxs que no
pudieron asistir, estaremos transmitiendo en vivo algunas de las
presentaciones y actividades de la Convergencia TransHackFeminista 2022
del 1 al 6 de agosto en Calafou. La transmisión en vivo será de 11 a
20:30 horas.
El livestream se realizará aquí : https://tube.systerserver.net Habrá
tres canales. Elige el que quieras ver.
Por favor, distribuye en tus redes.
——
Chers toutes et tous,
La Convergence TransHackFéministe est arrivée ! Pour celles et ceux
d'entre vous qui n'ont pas pu se rendre à la Convergence
TransHackFéministe 2022, du 1er au 6 août à Calafou, nous diffuserons en
livestream certaines des présentations et des activités. Le livestream
aura lieu de 11 h à 20 h 30.
Le livestream aura lieu ici : https://tube.systerserver.net Il y aura
trois canaux. Choisissez celui que vous voulez regarder.
Merci de diffuser dans vos réseaux.