Llevaremos la pantalla de nuestra señora de la autodefensa feminista y enseñaremos a imprimir con serigrafía.  Los parches sobrantes se venderán en el infopoint para recaudar dinero para el THF.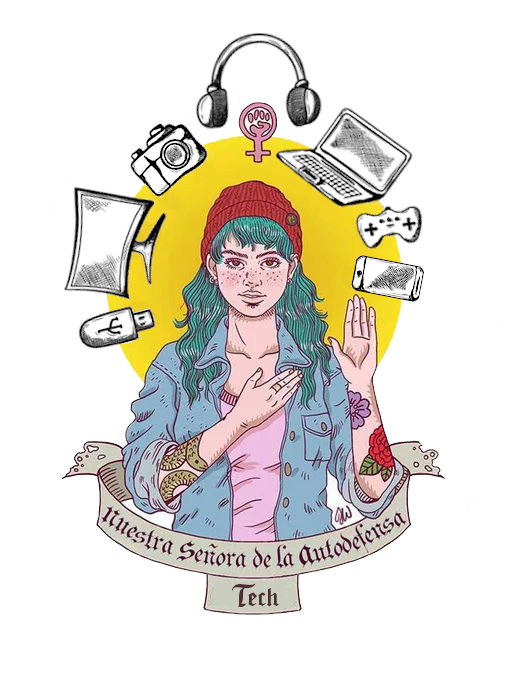 Documentación
Durante el THF2022 se instaló una estación de serigrafía con chablón, pinturas biodegradables y retazos de tela para imprimir.  Uno de los chablones tenía la imagen de Nuestra señora de la autodefensa tech, para que quien quisiera imprimiera en su camiseta.
Descarga el PDF para imprimir aquí.
During THF2022, a screen printing station was set up with chablon, biodegradable paint and fabric scraps for printing. One of the chablons had the image of Our Lady of the self-defense tech for anyone to print on their t-shirt.
Download here the PDF to print-
Así queda una vez impresa / This is how it looks printed: